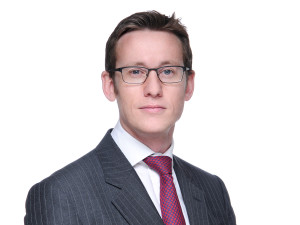 James Pretsell and David Roderick achieved a successful strike out of the claims brought against two separate defendants in a multi-party Highways Act / OLA claim.
The C sustained an injury as a result of a trip and fall which took place outside a prominent pub on the Thames Path at Blackfriars Bridge. The trip occurred on land owned by the pub ("G"), which also forms part of the footway running alongside Blackfriars Road, which is designated as a red route (and thus maintainable by Transport for London ("TFL")). The road itself is in an area where the local authority is the London Borough of Southwark ("LBS").
C brought an action against LBS and TFL as separate defendants under the Highways Act 1980, the Occupiers' Liability Act 1957, and in negligence; and C also claimed against G as an occupier and in negligence. G admitted it was an occupier, but advanced a public right of way defence.
LBS applied for a strike out or summary judgment of the claim it faced, as it was not the relevant highway authority but TFL was, and it was not an occupier. TFL also applied for a strike out or summary judgment of the claim against it, as the accident did not take place on the highway it maintained (it was argued to be outside the red route zone), and it was not an occupier.
In response to the applications, C maintained that if G was correct and there was a public right of way, s.31 of the Highways Act 1980 meant that the place the accident occurred was deemed to have been dedicated as a highway, and thus either LBS or TFL had to be the relevant highway authority with a duty to maintain the place where the accident occurred.
Despite C's assertion, both of the applications to strike out were successful, with James Pretsell acting for LBS and David Roderick acting for TFL.
---
Author: James Pretsell Farrars (chambers@farrarsbuilding.co.uk)
---
Author: David Roderick Farrars (chambers@farrarsbuilding.co.uk)
---
---