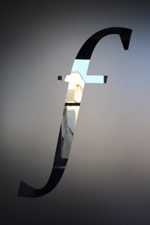 Since lockdown restrictions were imposed, members of Farrar's Building have continued with considerable success to organise, conduct and conclude a number of Joint Settlement Meetings by remote means. Nigel Spencer Ley and James Pretsell set out below, details of their experiences, followed by key recommendations for the smooth running of the negotiation.  
Nigel Spencer Ley
While in full lockdown I conducted a JSM by telephone. The claim was a medium value fatal accident / clinical negligence claim (settled for £300,000). Liability and quantum were in dispute. The Defendant only agreed to a settlement meeting following some concessions by one of their experts in the joint statements. Trial was listed for May.
I had an initial telephone conference with my instructing solicitor and the client, using chamber's 3CX technology. I then called the Defendant barrister. After the usual sort of conversation (I explained why we were going to win the case, she explained why we would lose etc.) we made an offer of settlement.
I reported back to the solicitor and client. The offer was rejected, and a counter offer made. This process continued until about lunchtime, by which time the Defendant had made a final offer.
I suggested to the client that she take half an hour to discuss the settlement figure with her daughter who was with her, before accepting.
I emailed a draft Tomlin order to my opponent, which after a bit of tweaking was agreed. The JSM all ran very smoothly – and rather quicker than a face-to-face meeting.
James Pretsell
I represented the Defendant and his insurer at a remote Joint Settlement Meeting ahead of a trial listed to start in mid-May.
The context of the case was that medical evidence in multiple disciplines was both complex and hotly contested; much turned on the interpretation of radiographical evidence.
Restrictions as a result of lockdown had created a great deal of uncertainty for both parties. It was not known whether the part 35 experts would be available for trial, even remotely. Court listing was, quite understandably, opaque at the time and it seemed a racing certainty that the trial would be adjourned while HMCTS grappled with the difficult question of how to facilitate hearings. That raised the prospect of an adjournment with no return date; an unedifying prospect for the claimant and the defendant insurer alike.
Prior to lockdown, a JSM had been arranged to take place at the chambers of the Claimant's counsel.  Although that arrangement was of course impractical, the date and the parties' availability were retained for the purpose of a remote JSM.
The mechanism and process of negotiation followed very similar lines to those described above by Nigel with telephone conferences with solicitor and insurer conducted with ease via the clerks and telephone system at Farrar's Building. The 3CX telephone system was extremely effective for the purpose of conducting conference calls. The Starleaf video conferencing facility has also proved very useful for the purpose of video conferences with clients and experts.
In my case, I had prepared a valuation table well in advance setting out the respective parties' positions, assessment of risks and potential settlement figures. This confidential document served as the basis for discussions as to strategy and settlement held with my instructing solicitor and insurer client prior to the JSM. I prepare such documents for JSMs as a matter of course; however, when discussing matters remotely such a document is invaluable and should be prepared in advance of the date fixed for the JSM.
An interesting issue arose at the outset of negotiations when my opponent raised the fact that he had just received some medical records that had not previously been disclosed but that he thought may be relevant. These documents were provided directly to me by email. I was then able to share the documents with my instructing solicitor and insurer for consideration and discussion.
It might be thought that providing late disclosure by email is the type of action that would jeopardise a remote JSM. However we took a flexible approach to this disclosure. There were no technological bars to sharing and considering the pdf containing the disclosed records. While reserving the Defendant's position as to whether the Claimant could rely on them at this late stage, it seemed prudent to proceed with the negotiation if at all possible given the imminent trial date and the relatively benign content of the documents.
The end result of the JSM was that the Claimant accepted a Part 36 offer made by the Defendant at the pre-litigation stage and a separate agreement was reached on the costs of the litigation.
I would echo and endorse Nigel's view that the process was time and cost efficient; perhaps more so than if the JSM had been in person. The counsel to counsel discussions were efficient and ultimately highly effective. The practical problem posed by disclosure on the day of the JSM was easily surmounted.
Recommendations
There have been a number of other JSMs conducted remotely with considerable success by members of Farrar's Building since the lockdown restrictions were imposed. Our thanks to Darryl Allen QC, Lee Evans, Nick Blake and Guy Watkins for providing some further insight although I will not attribute the 'top tip' that you should ensure your children are locked up before conducting a JSM from home. Following the child friendly recommendations below should ensure that a remote JSM runs as smoothly as possible.
Extra Preparation Time
It is crucial that preparation is undertaken for the JSM well in advance. Whichever party you represent a pre-JSM conference with your client should be scheduled to take place before the day of the JSM. Do not leave such a conference to the day itself when technical glitches in a conference call may cause delays and possibly the abandonment of the JSM.
Conduct the pre-JSM conference using the audio or video platform and the telephone numbers that will be used on the day of the JSM so that any problems are identified and can be ironed out beforehand.
Prepare and Share Documents In Advance
A valuation table/spreadsheet is invaluable when discussing strategy and quantum remotely. In certain cases you may wish to consider sharing a suitably redacted table or spreadsheet with your opponent: for example, in cases involving complicated care claim calculations. Ensure that your opponent is able to open/view/edit in the format of your shared document.
The client must be available to provide instructions in a timely manner during the day of the JSM. A client will almost certainly become engaged in other activities during those periods of the day when discussions take place between counsel and/or the other party. The client must be immediately contactable until negotiations are concluded. Avoidable delays in responding can cause unnecessary friction in negotiation. This is a real risk in remote JSMs when the client is not sitting in a room with you.
The rapidly accumulating experience of remote JSMs – as well as all other types of remote hearing – is that they take extra time to conclude. Individuals have other work and domestic commitments that they are juggling while being on the end of the telephone. There are inevitable lags in time owing to the need to reconnect a number of people to a telephone conference. Extra patience is required. The experience in Farrar's Building is that such patience is rewarded.
If the video or audio platform you are using requires an internet connection, if at all possible, use an Ethernet or other wired connection.  Virtual home schooling or marathon Fortnite play tend to consume the bandwidth over Wi-Fi leaving little left to ensure a decent quality connection to the conference.  A wired connection largely solves this problem.      
Please direct all enquiries to the Farrar's Building Clerking Team
---
---