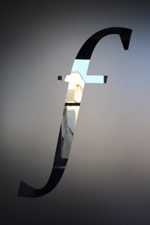 Date: 8 February 2023 @ 16:30
Duration: 1 hour
Presenters: David Roderick
This popular, annual update seeks to cover the following developments in general liability principles and PI practice area updates:
Developments in general liability principles:
• The scope of a duty of care. In particular, the assumption of responsibility: Tindall v Chief Constable of Thames Valley; CJ v Chief Constable of Wiltshire; and HXA v Surrey County Council & YXA v Wolverhampton City Council.
• Secondary victims. Legal proximity in secondary victim cases when the negligence and the horrific event are separated in time: Paul v Royal Wolverhampton NHST & Polmear v Royal Cornwall NHST & Purchase v Ahmad
• Non-delegable duties and vicarious liability. Hughes v Rattan; Carr v Brands Transport Limited [2022] EWHC 3167 (KB).
P.I. practice area updates
• Public Liability, Occupiers' Liability Act 1957, Highways Act 1980 claims. Brown v South West Lakes Trust; Hoyle v Hampshire and Juj v John Lewis Partnership PLC
• Animals Act 1971. Ford v Seymour Williams; Schoultz v Ball
• Employers' Liability. o Further discussion of the effect of s.69 ERRA 2013 on claims in negligence: Chadwick v Ovenden, and on The Construction (Design and Management) Regulations 2015, Lewin v Gray o Claim by a director as employee against own company: again, Carr v Brands Transport Limited o Assaults and horseplay, risk assessment and causation: Hill v MOJ; Cunningham v Rochdale and Chell v Tarmac Cement
• RTA cases. Parry v Johnson; Vakharia v Bukowski and Taylor v Raspin
• Assessing Evidence. Barrow v Merrett ; R.T.R. 1, Muyepa v Ministry of Defence and Kerseviciene v Quadri.
For a recording of the webinar, please click here.
---
---