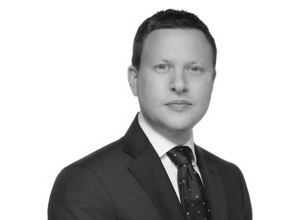 We are delighted to welcome you to our first public webinar of 2023. Attendance is by registration only, via the link below.
This popular, annual update will be hosted on 8 February 2023 by David Roderick who will seek to cover the following developments in general liability principles and PI practice area updates:
Developments in general liability principles:
• The scope of a duty of care. In particular, the assumption of responsibility: Tindall v Chief Constable of Thames Valley; CJ v Chief Constable of Wiltshire; and HXA v Surrey County Council & YXA v Wolverhampton City Council.
• Secondary victims. Legal proximity in secondary victim cases when the negligence and the horrific event are separated in time: Paul v Royal Wolverhampton NHST & Polmear v Royal Cornwall NHST & Purchase v Ahmad
• Non-delegable duties and vicarious liability. Hughes v Rattan; Carr v Brands Transport Limited [2022] EWHC 3167 (KB).
P.I. practice area updates
• Public Liability, Occupiers' Liability Act 1957, Highways Act 1980 claims. Brown v South West Lakes Trust; Hoyle v Hampshire and Juj v John Lewis Partnership PLC
• Animals Act 1971. Ford v Seymour Williams; Schoultz v Ball
• Employers' Liability.
o Further discussion of the effect of s.69 ERRA 2013 on claims in negligence: Chadwick v Ovenden, and on The Construction (Design and Management) Regulations 2015, Lewin v Gray
o Claim by a director as employee against own company: again, Carr v Brands Transport Limited
o Assaults and horseplay, risk assessment and causation: Hill v MOJ; Cunningham v Rochdale and Chell v Tarmac Cement
• RTA cases. Parry v Johnson; Vakharia v Bukowski and Taylor v Raspin
• Assessing Evidence. Barrow v Merrett ; R.T.R. 1, Muyepa v Ministry of Defence and Kerseviciene v Quadri.
The webinar will be streamed live via Zoom, with participants able to ask questions throughout.
Spaces are limited so please REGISTER your interest. Once registered, you will receive an email with a unique link for the live webinar.
Please forward this invitation to your colleagues and clients who are most welcome to join our webinar.
Recordings of all previous events can be located on our website, here.
If you have any queries or would like any additional information please contact our Marketing Manager, Kelly Penstone-Smith at kelly@farrarsbuilding.co.uk or call 0207 583 9241.
We do hope you will be able to join us.
---
---