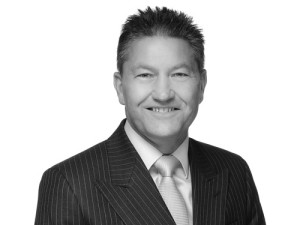 After over 46 years at Farrar's Building, Alan Kilbey MBE is retiring on 31 December 2021.
Alan joined Chambers as Junior Clerk in August 1975 and worked his way up through the ranks, becoming Senior Clerk in July 1992. He was appointed Clerk to the Attorney General, Lord Williams of Mostyn QC in 1999 and became Chief Executive in 2018 when his job title changed to align with the continuing development of Chambers and the clerking team.
His clerking and leadership have resulted in Farrar's Building gaining the status of a 'First Class Set' (Chambers UK) with annual rankings in the fields of Personal Injury, Clinical Negligence, Industrial Disease, Crime, Insurance Fraud, Professional Disciplinary and Employment Law. Farrar's has grown with Alan at the helm and indeed continues to expand and thrive as a popular, London set, with close links to the Wales and Chester Circuit.
Alan was recognised for his services to the Attorney General in 2002 when he was honoured in the New Year's Honours List, receiving an MBE. Lord Williams QC referred to the award as "an appropriate honour for someone who has given distinct public service without the hope of reward of any kind."
Head of Chambers Paul Lewis QC said, "Alan Kilbey has been a vital part of chambers for 46 years, and has been our Senior Clerk / Chief Executive for 29 years. He has undoubtedly been a central figure in the life of chambers, and his contribution to our growth, development and increasing success has been enormous. We owe him a very considerable debt, and wish him a long and happy retirement.
Patrick Harrington QC said, "In 1994 I was invited by Gareth Williams QC (Lord Williams of Mostyn) then Head of Chambers to apply for a tenancy, my having taken silk the previous year. Gareth suggested I meet the relatively newly appointed senior clerk, which I did. As four of my highest-rated criminal silks (Gareth, Gerard Elias, Chris Pitchford and Douglas Day) were already members I had decided to accept Gareth's invitation; meeting Alan Kilbey confirmed that it was the right thing to do.
Whilst Alan has been a fantastic clerk, he has been much more than that. His boundless energy, enthusiasm and judgement have guided the careers of every member and this has been pivotal in developing Chambers' strength and depth.
Personally, for 27 years, he has looked after me and created opportunities which I have relished and for which he has my eternal gratitude. I am confident that this is the individual view of each member and staff at Farrar's Building."
Reminiscing on his time at Farrar's, Alan commented, "It has not been an easy decision to step away, but I believe the time is right for me to do so. I have been fortunate to have clerked many outstanding barristers and worked with some fantastic people, both members and staff, past and present. It is a very different place today than when I started as a seventeen-year old junior clerk in 1975 and I take real satisfaction and pride in the way that Farrar's has transformed and grown during my time here.
There have been a good many challenges and changes over the years, with numerous reforms to the legal system, the instruction of counsel and funding, with legal aid for most civil cases no longer existing, criminal fees being decimated, the introduction and evolution of CFA's, and technology that has advanced way beyond what was ever imagined possible by my predecessors.
The recent challenge of successfully managing and leading Chambers through the pandemic, a situation no one could have predicted, has perhaps changed the direction of the profession and the way barristers chambers operate once more. I am quite sure that developments will continue in the years ahead with increased video hearings, conferences and round table settlement meetings, perhaps some of the positives to come out of the pandemic, along with more flexible working for clerks and administrative staff, having successfully operated and managed Chambers through this period with everyone working remotely!"
We are delighted to announce that Paul Cray will succeed Alan from 1 January 2022.
Paul brings a wealth of experience to Farrar's Building, having worked most recently for 6 years as Deputy Senior Clerk at 2 Temple Gardens, a leading civil and commercial set. In Chambers UK and Legal 500, Paul is known to clients for "always going beyond the call of duty", for providing a "first class service" and being "absolutely fantastic … responsive and charming".
Paul joins Farrar's Building under the new title of Chief Executive and Director of Clerking. He looks forward to joining an already thriving team, led by Senior Clerks Andrew Duckett and James Shaw, known in Chambers UK for "always going the extra mile to accommodate" and being "true professionals". 
As Farrar's Building prepares to change the guard, Alan passes the baton on to Paul saying, "I would like to formally welcome Paul into the role of Chief Executive and Director of Clerking, wishing him all the very best in this exciting new chapter of his career and indeed for Chambers. I will look forward to hearing and reading of their continued growth and success in the years ahead."
---
---