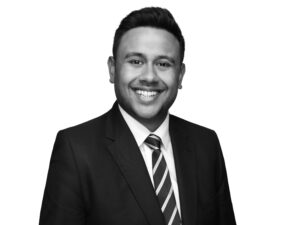 On 7 October 2021, the Court of Appeal handed down their eagerly anticipated judgment in Griffiths v TUI (UK) Ltd [2021] EWCA Civ 1442 (CA). Kamran Khan reviews the decision which is of particular interest to travel law practitioners who deal with food poisoning claims, but also of wider importance as questions about the treatment of expert evidence have been raised.
Background
The Claimant booked an all-inclusive package holiday with the Defendant to Turkey for himself and his family between 2 August 2014 and 16 August 2014. On the third night of the holiday, the Claimant fell ill with symptoms of gastric illness. The Claimant stated that prior to the onset of his initial symptoms, he had only eaten at the hotel where he was staying. By the sixth day, the Claimant felt his symptoms improve, and therefore had a meal outside of the hotel (although he said that he could not eat much as he did not have much of an appetite). His condition subsequently deteriorated, and he was eventually admitted to a local hospital for three days and two nights. The Claimant was diagnosed with acute gastroenteritis following analysis of a stool sample which showed multiple parasitic and viral pathogens.
Trial
HHJ Truman presided over the trial, which was allocated to the multi-track. The Claimant relied upon the expert report of Professor Pennington, a consultant microbiologist. Professor Pennington also provided answers in relation to questions put to him by the Defendant regarding causation, pursuant to CPR 35.
It is to be noted that the Defendant had permission to obtain reports from a consultant microbiologist and a gastroenterologist, however they failed to serve the report of their gastroenterologist on time and did not serve the report of a microbiologist at all. Following an unsuccessful relief from sanctions application, they had no expert evidence of their own to rely upon at trial.
The Defendant, without any expert evidence of its own, did not seek permission to cross-examine Professor Pennington either. HHJ Truman accepted the factual evidence of the Claimant and his wife, as well as the factual basis of Professor Pennington's report. During closing submissions, the Defendant made criticisms of Professor Pennington's report; the crux of the criticism was that the expert failed to consider all the possible causes of the illness.
In her judgment, HHJ Truman described Professor Pennington's report as "minimalist". She also went on to say that the burden of proof was on the Claimant and that it was open to a Defendant to "sit back and do nothing save make submissions, and if the evidence is not sufficient to satisfy a court on the balance of probabilities, a claim will not succeed". As a result, the claim was dismissed.
Appeal
The Claimant appealed the decision, and the matter came before Mr Justice Martin Spencer in the High Court. The key question was whether HHJ Truman erred in rejecting Professor Pennington's report in the absence of any evidence challenging his assertions. In dealing with this issue, Mr Justice Martin Spencer set out the two-step approach to dealing with expert evidence which is "uncontroverted":
"First, whether a court is obliged to accept an expert's uncontroverted opinion even if that opinion can properly be characterised as bare ipse dixit[1] and, if not, what are the circumstances in which a court is justified in rejecting such evidence; and, second, whether, in any event, Professor Pennington's report could in fact be properly described as no more than a bare ipse dixit entitling the learned judge to reject it despite being uncontroverted".
Mr Justice Martin Spencer held that Professor Pennington's report was uncontroverted, as the Defendant did not have any evidence to challenge it nor was there any attempt to undermine the report through cross-examination of the Claimant, his wife or Professor Pennington. Accordingly, the appeal was allowed and judgment was entered for the Claimant.
The Defendant appealed this decision.
Court of Appeal
Majority decision
The appeal to the Court of Appeal was heard before Asplin LJ, Nugee LJ and Bean LJ. The appeal was allowed on a majority basis (with Bean LJ dissenting).
The leading judgment was provided by Asplin LJ who held that there was no bright line rule that an expert's report which is uncontroverted and which complies with CPR 35 cannot be impugned in submissions and thereafter rejected by the judge. Her view was that it depended on the circumstances of each case.
In this instance, her view was that the trial judge – HHJ Truman – simply decided that Professor Pennington's report was deficient and therefore did not satisfy the burden of proof in terms of the causation argument. In other words, HHJ Truman did not decide that Professor Pennington's report was "wrong" in the sense of expressly rejecting his conclusion. In Asplin LJ's view, this was a key difference, and she also stated that there was no inherent unfairness in seeking to challenge expert evidence in closing submissions. The implication here is that it is effectively a matter of strategy as to whether or not to cross-examine an expert as to the deficiencies of their report, or to leave it to submissions despite not raising any challenges at the evidence-giving stage of proceedings.
Bean LJ Dissent
Bean LJ responded with a short, sharp and scathing dissent – the type of which has not been seen in the Court of Appeal for some time.
He stated that in his 28 years as a practising barrister the following proposition would have been regarded as so obvious as not to require the citation of authority. In any event, he cited Phipson on Evidence (19th Edition, 2018, para. 12-12) to reiterate his point (emphasis added):
"In general, a party is required to challenge in cross-examination the evidence of any witness of the opposing party if he wishes to submit to the court that the evidence should not be accepted on that point. The rule applies in civil cases as it does in criminal. In general the CPR does not alter that position. This rule serves the important function of giving the witness the opportunity of explaining any contradiction or alleged problem with his evidence. If a party has decided not to cross-examine on a particular important point, he will be in difficulty in submitting that the evidence should be rejected."
Interestingly, Bean LJ was of the view that Mr Justice Martin Spencer was wrong to hold that a judge should be bound to accept uncontroverted expert evidence, but the focus of his disagreement with Asplin LJ and Nugee LJ was with the view that parties can reserve any criticisms of a report until closing submissions. He stated that this was a multi-track matter where there was no requirement for a special order that experts should give evidence orally. Therefore, the default position was that witnesses would have to attend for cross-examination if requested to do so.
Bean LJ was critical of the fairness of the trial of the Claimant's claim, effectively stating that this was an example of litigation by ambush. In the penultimate paragraph of his judgment, he stated the following:
"Mr Griffiths must be wondering what he did wrong. He instructed a leading firm of personal injury solicitors, who in turn instructed an eminent microbiologist whose integrity has not been questioned. Mr Griffiths and his wife gave evidence at the trial, were cross-examined, and were found by the judge to be entirely honest witnesses. The eminent expert gave his opinion that on the balance of probabilities Mr Griffiths' illness was caused by the consumption of contaminated food or fluid supplied by the hotel. No contrary evidence was disclosed or called, and the expert was not cross-examined. Yet the Claimant lost his case."
Comment
This decision reverses an unpopular decision which had a wide-ranging effect upon the presentation and assessment of expert evidence in all civil cases – particularly on the small claims track and fast track. Even in Bean LJ's dissent it is clear that the Court of Appeal are agreed that there is no hard and fast rule that the opinion of a single expert must be accepted by a judge. This may well be the end of the tactic employed by defendants of seeking permission for their own experts in low value gastric illness claims. It certainly means that such applications are less likely to be successful. It also avoids the somewhat farcical situation of the expert providing entirely inadequate answers to incisive part 35 questions but the defendant being left in a position on lower value cases of still being unable to impugn the evidence.
Although this judgment has only very recently been handed down, the second issue about whether this challenge can be properly put in submissions without being foreshadowed has attracted widespread criticism from legal practitioners. Permission to appeal to the Supreme Court has been refused by the Court of Appeal however, given the force of Bean LJ's dissenting judgment, and the very important questions as to how to properly challenge evidence, there is a strong likelihood of that appeal being renewed to the Supreme Court. For now, the answer to the question posed at the start of this article is: it depends, but avoiding cross examination of an expert is now once again an open option.
Kamran Khan accepts instructions in cases including both fast track and small claims trials in personal injury, road traffic matters, credit hire, Stage 3 hearings, dispute resolution hearings, infant approvals and a variety of applications including at the pre-action stage of litigation. Please contact the Clerks for further information.
---
[1] Bare ipse dixit translates to 'he said it himself'.
---
---