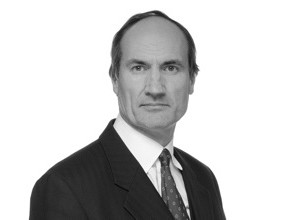 The guideline hourly rates for solicitors have remained static since 2010 and have been a source of much complaint. This has now been addressed from 1 October 2021 following the Master of Rolls announcement on 17 August 2021 at https://www.judiciary.uk/publications/master-of-the-rolls-accepts-recommended-changes-to-guideline-hourly-rates/ that the recommendations in Civil Justice Council's 2021 report at www.judiciary.uk/related-offices-and-bodies/advisory-bodies/cjc/working-parties/guideline-hourly-rates would be accepted.
To coincide with the new hourly rates that are published at Appendix 2 to it, there is a new 'Guide to the Summary Assessment of Costs 2021 Edition' that is to be found at www.judiciary.uk/wp-content/uploads/2021/08/Guide-to-the-Summary-Assessment-of-Costs-2021-Final1.pdf
The hourly rates are not only relevant to the summary assessment of costs, but also to the detailed assessment of costs, as well as to costs budgeting, and all legal practitioners whether solicitors or barristers who have involvement in legal costs in civil litigation will want a copy of the new guideline rates, the explanatory notes and the new 'Guide to the Summary Assessment of Costs' to hand.
Hourly rates
The increase in the guideline rates is (about) 20% to reflect the absence of any change since 2010 (about 2% per annum).
The tables for hourly rates are simplified thus:
| | | | | | | |
| --- | --- | --- | --- | --- | --- | --- |
| Grade | Fee earner | London 1 | London 2 | London 3 | National 1 | National 2 |
| A | Solicitors and legal executives with over 8 years' experience | £512 | £373 | £282 | £261 | £255 |
| B | Solicitors and legal executives with over 4 years' experience | £348 | £289 | £232 | £218 | £218 |
| C | Other solicitors or legal executives and fee earners of equivalent experience | £270 | £244 | £185 | £178 | £177 |
| D | Trainee solicitors, paralegals and other fee earners | £186 | £139 | £129 | £126 | £126 |
London
London 1: Very heavy commercial and corporate work by centrally based London firms
London 2: City & Central London – other work EC1-EC4, W1, WC1, WC2 and SW1
London 3: Outer London all other London Boroughs, plus Dartford & Gravesend
National 1:
The counties of Berkshire, Buckinghamshire, Dorset, Essex, Hampshire (& Isle of Wight), Kent, Middlesex, Oxfordshire, East Sussex, West Sussex, Suffolk, Surrey and Wiltshire
Birkenhead, Birmingham Inner, Bristol, Cambridge City, Cardiff Inner, Leeds Inner (within 2km of City Art Gallery), Liverpool, Manchester Central, Newcastle City Centre (within 2m of St Nicholas Cathedral), Norwich City, Nottingham City and Watford.
National 2:
All places not included in London 1-3 and National 1
In the 'Guide to the Summary Assessment of Costs 2021 Edition' at para 27 it states that the "guideline rates are not scale figures: they are broad approximations only" and "are intended to provide a starting point for those faced with summary assessment. They may also be a helpful starting point on detailed assessment".
On the groupings, in the explanatory notes it says "The guideline figures have been grouped according to locality by way of general guidance only. Although many firms may be comparable with others in the same locality, some of them will not be".
Further "In any particular case the hourly rate which it is reasonable to allow should be determined by reference to the rates charged by comparable firms. For this purpose the statement of costs supplied by the paying party may be of assistance. The rate to allow should not be determined by reference to locality or postcode alone".
On grades of fee earner, the guidance states "Many High Court cases justify fee earners at a senior level. However the same may not be true of attendance at pre-trial hearings with counsel. The task of sitting behind counsel should be delegated to a more junior fee earner in all but the most important pre-trial hearings. The fact that the receiving party insisted upon the senior's attendance, or the fact that the fee earner is a sole practitioner who has no juniors to delegate to, should not be the determinative factors. As with hourly rates the statement of costs supplied by the paying party may be of assistance. What grade of fee earner did they use?".
However, "in substantial and complex litigation an hourly rate in excess of the guideline figures may be appropriate for grade A, B and C fee earners where other factors, for example the value of the litigation, the level of the complexity, the urgency or importance of the matter, as well as any international element, would justify a significantly higher rate".
And "It is important to note (a) that these are only examples and (b) they are not restricted to high level commercial work, but may apply, for example, to large and complex personal injury work".
Bringing these points together, they provide substantial room for the exercise of judicial discretion on the application of the guideline rates, and consequently plenty of opportunity for legal argument both up and down as to the applicability of the rate by locality and grade of fee earner alone.
Next steps, an increase in Fast Track trial fees that have not been increased since 2013.
'Guide to the Summary Assessment of Costs' 2021 Edition
The Guide was last up-dated in 2005 and was substantially out of date.
The Guide is relevant to summary assessment that arises at the conclusion of Fast Track trials, following any other hearings that last less than a day, and the costs of entire claims if a hearing disposes of the claim.
The Guide brings together the current thinking on proportionality following West v Stockport NHS Foundation Trust [2019] EWCA Civ 1220 and otherwise over 51 paragraphs nicely summarises the current law on the summary assessment of costs with which practitioners will already be familiar.
As an aide memoire and a short-form summary the Guide provides a useful reminder of the law on the summary assessment of costs and is a welcome addition.
Update by John Meredith-Hardy, Counsel at Farrar's Building
John Meredith-Hardy undertakes insurance, commercial, general common law, personal injury & clinical negligence, professional negligence and costs related instructions. For further information, please contact the Clerks.
---
---