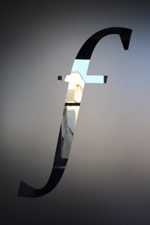 Covid-19 Civil Procedure Summary and Covid-19 Court Protocols & Guidance Summary
The Covid-19 emergency has resulted in a proliferation of civil procedure changes, court protocols and guidance. Farrar's Building have prepared summaries of the materials that we hope will be a useful first port of call on these issues.
Covid-19 Civil Procedure Summary:
To download a copy of the summary, please click here.
Covid-19 Court Protocols & Guidance Summary:
To download a copy of the summary, please click here.
Chamber's Covid-19 Policy:
At this difficult time for all, please can I provide reassurance that Farrar's Building remains open for instructions and are able to assist with all hearings (by telephone, video link and in person where absolutely necessary), drafting and advisory work, whether in writing or by telephone/video conference.
Members of Chambers are following Government Guidance on social distancing and will be guided by the Lord Chief Justice's announcements on Jury trials and hearings, and in relation to Civil hearings and trials the Civil Judiciary's protocol 'Civil Justice in England & Wales Protocol Regarding Remote Hearings' as up-dated from time to time (for the most recent guidance, see www.judiciary.uk).
During the Covid-19 emergency, all conferences, JSMs and meetings can be arranged by telephone conference or video link. Farrar's Building operate video conferencing using StarLeaf, but alternatives such as Skype and Zoom can also be used.
In line with Government Guidance, members of Chambers, clerks and administrative staff are working away from Chambers. All email and telephones are working as normal. If, for any reason, you cannot get through to Chambers by telephone, please email chambers@farrarsbuilding.co.uk and one of the clerks will ring you by return.
Please can all instructions and papers be sent by email or by electronic file sharing, rather than by hard copy, as DX and post will not be received or reviewed whilst Chambers is operating remotely.
Please can I also ask that the payment of fees be made by bank transfer rather than by cheque. Individual bank details of members are shown at the foot of each fee note, and the clerks can also provide bank details for making bank transfers. Please telephone Chambers for any further information required.
Thank you for your assistance and understanding at this difficult time for us all. On behalf of Farrar's Building can I extend our very best wishes and good health to everyone and their families.
Alan Kilbey, Chief Executive
---
---