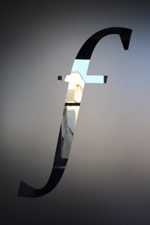 Darryl Allen QC and Andrew Wille represented the Claimant, a 32 year old man, in the matter of Daniel Joldes v CFBD Ltd. Mr Joldes suffered a trans-femoral amputation of the right leg as the result of a construction site accident in which the dumper truck that he was operating flipped over. The Claimant had not been wearing the seatbelt provided. He was thrown to the ground and the roll cage of the vehicle landed on his right leg. Primary liability was admitted. There were allegations of contributory negligence which were resisted. ​
The Claimant was not able to return to the construction industry but, to his credit, did manage to obtain a post-graduate qualification in structural engineering. He also secured employment in this field but found the task of coping with full-time work, commuting, rehabilitation and family life overwhelming. He therefore decided to resign and focus on his rehabilitation. His ambition was to return to running, skiing and, above all, playing with his two children.
The claim was settled two months before trial for the net sum of £4.45m.
The case is an interesting example of the higher level of quantum that amputation compensation claims are achieving in the current climate of more advanced prosthetics, coupled with a low discount rate and the more generous accommodation awards following Swift v Carpenter. The largest head of claim related to the future cost of prosthetics, valued by the parties at approximately £1.4m. This included the following prosthetic prescription up to older age, when the Claimant was expected to become less mobile:​
– one Genium MPK micro-processor knee with a cosmesis for daily use
– one waterproof Genium X3 micro-processor knee for swimming, other outdoor activities and as a spare during periods of repair and servicing
– a running blade with a mechanical knee
– a Challenger foot for football, gym and other sports requiring multi-directional movement
– provision for skiing: either a prosthesis or outriggers or a sit ski
Darryl Allen QC and Andrew Wille have broad civil practices at Farrar's Building. For further information, please contact our Clerking Team.
---
---