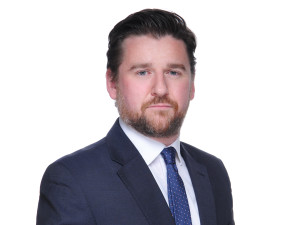 Davies v Forrett & Ors
James Plant appeared for Mr Partington ("C2/D2"), a second claimant / second defendant driver in a consolidated matter (the main claimant Mr Davies ("C1") being his passenger), following an accident where another driver's actions caused their car to leave the road and crash into a tree.
The court was required to determine costs in the main claim and a Part 20 claim following D1's late concession of liability following C1's application for summary judgment and D2's earlier concession in the Part 20 proceedings initiated by his insurer Southern Rock ("D3").
Facts
C2/D2 and C were friends who worked together. On 30.08.11 C2/D2 gave C1 a lift to work. He was the named driver on his girlfriend's car on a Social, Domestic and Pleasure basis. The insurance had been obtained earlier in the year while he was not in work and he had not updated the insurer.
While en route C2/D2 overtook several vehicles in a line (one of which was Mr Forrett's ("D1") car). As they were about to pass D1 he suddenly pulled out in front of them causing C2/D2 to take avoiding action. C2/D2 lost control of his car and it hit a tree. C1 and C2/D2 were severely injured, C1 catastrophically. D1 failed to stop and then subsequently denied involvement. He was located by the Police and, despite denying his involvement at his criminal trial, was convicted of driving without due care and attention.
Both C1 and C2/D2 brought separate claims against D1. Notwithtstanding the criminal conviction D1 denied his involvement and sought to blame C2/D2 solely. Consequently C2/D2 and D3 were joined as defendants in C1's claim and the matters were consolidated. In the background D3 had refused contractual indemnity to C2/D2. D1 encouraged C2/D2 to contest that denial. D3 sought a declaration against D2 by way of a Part 20 claim and D1's solicitors drafted C2/D2's defence to that claim.
C1 made an application for an interim payment against D1 which he opposed and lost. C2/D2 had, in the meantime, conceded D3's Part 20 claim. Following service of D1's witness statement (which maintained a denial of involvement advancing no positive case against C2/D2) C1 applied for summary judgment against D1. D1 consented to that application only days before it was due to be heard.
Outcome of hearing
The court was required to determine costs which were so determined:
D1 to pay C1's costs of suing C2/D2 and D3;
No order for C2/D2's costs in respect of the main claim and the Part 20 claim;
D1 to pay D3's costs of defending the main claim and of bringing the Part 20 claim;
All cost orders made on the standard basis
Quantum in C1's claim and liability / quantum in C2/D2's claim against D1 remain to be decided.
To read the full Judgment click here.
---
Author: James Plant Farrars (chambers@farrarsbuilding.co.uk)
---
---