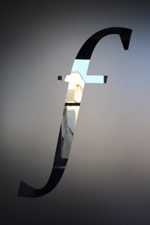 Farrar's Building is delighted to announce that it continues to be ranked as a leading set and with a number of its silks and juniors also listed as leading individuals.
Chambers UK
Known for its bench strength, this set has over 30 members working in the personal injury team, and offers an impressive breadth of expertise across a host of personal injury arenas. It is highlighted in particular for the strength of its defendant practice and the professionalism of its clerking team.
Client service: "Everything's up to standard; it's all managed very professionally and you're valued as a client."
Farrar's Building enjoys a significant market presence on the circuit despite being based in London. Its peers commend its very strong links to the Welsh Circuit, and note the high-quality silks within chambers. Members of the set regularly undertake serious and complex crime for both the prosecution and defence.
Legal 500
At Farrar's Building, Alan Jeffreys QC is 'one of the top QCs around; he is client focused, yet battle driven'. Also recommended are Ian Murphy QC, Nigel Ley and John Leighton Williams QC, who demonstrates 'exceptional preparation'. Rhiannon Jones is 'incredibly hardworking', and Helen Hobhouse 'gets to the root of a case quickly'.
---
Author: Rhiannon Jones 2015 Farrars (chambers@farrarsbuilding.co.uk)
---
Author: Nigel Spencer Ley Farrars (nsley@farrarsbuilding.co.uk)
---
---