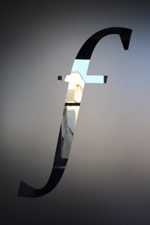 Farrar's Building are delighted to have recently welcomed two interns from the 10,000 Black Interns Scheme in partnership with the Bar Council. The Scheme is designed to support Black students and graduates and address under-representation of Black talent across various sectors.
Two interns from the Scheme, Faith Osifo and Tendai Chiguvare, both spent a week in Chambers shadowing different members across all of Chambers' core practice areas.
Faith said of her time:
'My week at Farrar's Building was so valuable and insightful. It was great to have exposure to a range of different areas of law such as personal injury, insurance and employment law. Shadowing multiple barristers allowed me to observe different approaches to advocacy and get a diverse range of advice from people at all stages of their career. Thank you to everyone who took time out to speak to me, it was an amazing week.'
Tendai commented:
'My time at Farrar's Building was an incredibly insightful experience. I thoroughly enjoyed shadowing each barrister and being exposed to different practice areas including personal injury and clinical negligence.'
Lewis Scott, Head of Mini-Pupillages added:
'Chambers is very proud to have been able to partner with such an important scheme. The Bar remains a profession in which candidates from underrepresented backgrounds not only find it difficult to obtain pupillage, but even just to get a foot in the door by way of a mini-pupillage. We are very grateful to 10,000 Black Interns and the Bar Council for allowing us to be a part of such a wonderful project, and look forward to partnering with them again next year. As for Faith and Tendai, it was a pleasure to have such wonderful future Barristers in Chambers, and I am glad that they enjoyed their time with us.'
While applications for mini-pupillages at Farrar's Building are currently closed, please do keep an eye out on our website for upcoming opportunities. Chambers particularly encourages applications from those from underrepresented groups.
---
---