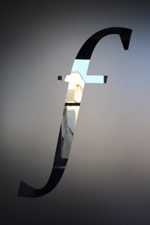 We were delighted to welcome so many delegates to our Personal Injury Conference at Inner Temple last week.
'Brain Injuries: Issues and Experts' was chaired by Andrew Wille who expertly fielded questions from the audience, and ensured an element of fun with his competition to encourage donations to our Mind Charity fundraising pot.
Lee Evans, Head of the Personal Injury Team, provided analysis and practical guidance in brain injury litigation, specifically the classification of a brain injury, capacity and child claimants.
Lee was followed by James Pretsell who expertly took our audience through the use of scans in brain injury litigation, to include the advances in this area and potential evidential difficulties.
Hannah Saxena was next to present to us on the topic of medical experts and reports. Hannah took us through the different areas of expertise of neurologists, neuropsychologists, neuropsychiatrists, neuroradiologists, neurosurgeons and neurorehabilitation, before passing the podium to our guest speaker, Dr Wendy Phillips.
It was our absolute pleasure to welcome Dr Phillips, Consultant in Neurology, to our conference to speak from an expert's view on Functional Neurological Disorder and its relevance to medicolegal work.
We would like to thank our excellent speakers for providing what was a fantastic overview of the issues faced by both claimants and defendants during brain injury litigation. Our huge thanks also to those who joined us from London and various corners of England & Wales for making the event such a success, and for the wonderful feedback we have received.
---
---