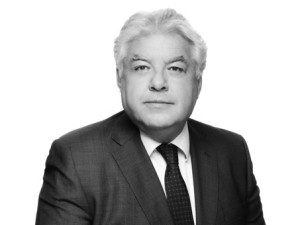 Ian Unsworth QC, Michael Mathers-Lee QC and Paul Lewis QC all recently prosecuted in three publically reported homicide cases – all of the defendant's were found guilty on the same day, 29th July 2014.
R v Mark Slater
Ian Unsworth QC prosecuting:
The case arose following a road rage incident on the A57 near Warrington. During an altercation the Defendant, Mark Slater, drove his lorry over the victim Trevor Allen tragically killing him.
The Defendant alleged that he had not seen Mr Allen and that his death was an accident. The jury were convinced that far from not seeing Mr Allen, the Defendant (who had a prior history of road rage) had deliberately run down his victim. Mark Slater was convicted of murder at Chester Crown Court.
R v Michael Pierce
Michael Mathers Lee QC prosecuting:
The case arose following the death of a small child (Alfie Sullock). The child's mother had gone out on her first night out with friends following Alfie's birth at the suggestion of the Defendant who was to babysit.
The Defendant's case was that, while babysitting Alfie, he had gone to the toilet and returned to find the child not breathing. The Defendant made a 999 call which he alleged occurred as soon as he had found the child. He also sent messages with pictures of the Alfie in a healthy state to Alfie's mother immediately prior to the emergency call being made.
The prosecution case was that the Defendant had beaten Alfie and then, finding that the child was not breathing, had attempted to cover his tracks by sending the photos and making a late 999 call.
The jury were ultimately satisfied that the Defendant was responsible for Alfie's death, although they were not satisfied as to intent. The Defendant was found guilty of manslaughter at Newport Crown Court.
R v Paul Mapps
Paul Lewis QC prosecuting:
Paul Mapps was found guilty of the murder of his erstwhile friend Ian Davies by a jury at Cardiff Crown Court.
Having previously been good friends, the Defendant's relationship with the deceased became strained after Mr Davies began dating the Defendant's sister. The Defendant alleged that while at a house party he had acted in self defence in stabbing Mr Davies with a kitchen knife that he was already holding, he had initially claimed that he was not responsible at all for the death.
Ultimately the jury were satisfied that the Defendant had difficulty controlling his anger and had fatally stabbed Mr Davies in the abdomen during an argument.
---
Author: Paul Lewis 2001 Farrars (plewis@farrarsbuilding.co.uk)
---
---