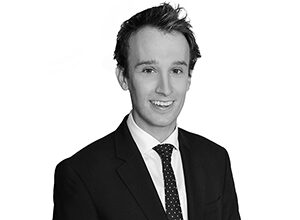 Earlier this year, the Court of Appeal handed down judgment in the case of Spire Healthcare Ltd v Royal and Sun Alliance Ltd [2022] EWCA Civ 17. The High Court's decision – which had been not to aggregate two sets of medical negligence claims – was overturned.
The case concerned the correct approach to interpreting aggregation clauses in policies of insurance. The Court of Appeal judgment sets out what the correct approach is. The focus of the Court's guidance relates to the question of how to determine the construction of aggregation clauses – specifically those which refer to claims or occurrences "consequent on or attributable to one source or original cause" [at 21]. The question for the Court was how that particular phrase was to be construed.
The factual background to the case was a clinical negligence claim against a surgeon, Mr Ian Paterson. Mr Paterson had been incompetent in the treatment of his patients. In fact, there had been a pattern of incompetence on his part. That pattern of incompetence had manifested itself in various different ways.
The Court asked whether, when it came to Mr Paterson's incompetence, there was a single unifying factor. The Court of Appeal held that, "on the correct application of the aggregation clause, the claims all arose out of the same source or original cause, namely, Mr Paterson's conduct in disregarding the welfare of his patients and performing operations on them without their informed consent" [at 12]. In practical terms, this meant that both sets of medical negligence claims aggregated. Following that, Spire Healthcare Ltd found themselves entitled to only a single £10m limit of indemnity – not the £20m limit of indemnity that had been awarded by HHJ Pelling at first instance.
A link to the main judgment can be found here.
Insurance law update provided by Richard Ive, a Third-Six pupil at Farrar's Building.
---
---