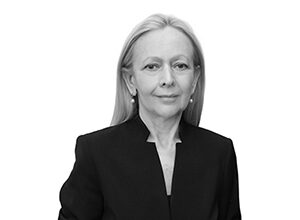 Mr D Edmondson v Premier Christian Communications Limited Case No: 2207250/2020
Leslie Millin represented the Claimant, who was 64 years old was employed as a Telesales Executive, selling advertising on various media. He had around 35 years of previous sales experience.
He worked in a team of four sales executives and he was the highest achieving team member with a sales target of £329,000 which he was confident of reaching.
In February 2020, the Claimant had to undergo a serious operation on his back and took a few weeks' sick leave. On his return, the pandemic had struck, and the country was in lock down. In late March he visited the Respondent's offices, using a stick to aid his walking. His intention was to collect his laptop in order that he may work from home. His manager, BW was present and her line manager, a new employee, AC.
AC recruited a new team member NB, who joined the team in April 2020, aged 36. Another team member DR, was aged 24 years and the fourth team member SR, was aged 56 years. SR  had been furloughed in April 2020.The Claimant, to his surprise was furloughed from the beginning of May 2020, which left NB and DR on the working team. NB could not be furloughed as he had only just joined the company, but both he and DR achieved much lower sales figures than the Claimant. The Claimant had also received good references and reports from his line manager BW.
From April 2020, the Claimant and the team had attended video meetings with AC, but once on furlough, the Claimant did not work.
In July 2020, the Claimant and the team received a letter regarding redundancy and on 13th July 2020, AC and BW carried out the redundancy selection exercise. BW marked the Claimant highly and on her score he was the most successful. However, AC marked the Claimant the lowest. She had not worked in person with the Claimant and despite slightly increasing her scores later, the Claimant was the lowest scorer and was made redundant on 11th August 2020 along with SR.
Leslie Millin succeeded for the Claimant whose claim of age discrimination was accepted by the Employment Tribunal.
Leslie represents both employer and employee in claims including discrimination, unfair dismissal, whistle blowing, TUPE, redundancy, holiday pay and breach of contract and restraint of trade. She also specialises in discrimination claims which include psychiatric injury using her personal injury experience. Please contact her Clerks for further information.
---
---