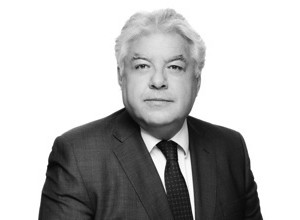 Paul Lewis QC acted successfully for the prosecution in a murder case, in which the Defendant received a life sentence with a minimum term of 18 years imprisonment, after beating his girlfriend to death.
The Defendant, Jordan Matthews, pleaded guilty to manslaughter but denied murder. He was subsequently found guilty of murder by a jury in Cardiff Crown Court.
The jury heard the victim, Xixi Bi, 24, had sustained multiple injuries and fractures during the course of the attack, which was described as 'brutal' and 'prolonged'. The attack was said to have begun at 1.30am in August of last year at their flat and ended when she collapsed at 8.30am as a result of her injuries, which included a broken jaw and ribs. A neighbour who heard the attack reported hearing crying and whining all night.
At the sentencing hearing, Paul Lewis QC mentioned evidence of the fact that the defendant inflicted mental or physical suffering on the victim before her death as an aggravating factor.
Mrs Justice Nicola Davies sentencing said:
"You lied and lied again in order to attempt to exculpate yourself from the overwhelming evidence which was that during the early hours of August 19 2016 your relentlessly and remorselessly inflicted physical injury upon a defenceless young woman."
The case has been reported on extensively including by the BBC and ITV among others.
---
Author: Paul Lewis 2001 Farrars (plewis@farrarsbuilding.co.uk)
---
---