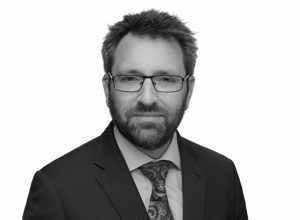 Instructed by DAC Beachcroft, Michael Dougherty of Farrar's Building successfully defended an Occupiers' Liability claim for London Borough of Hackney recently. The matter was heard remotely by Skype with the judge sitting at Central London County Court, and a total of four witnesses giving live evidence.
The Claimant brought a claim arising from an incident he alleged took place while visiting his father's home, in a common area of a building managed by the Borough. He had claimed that the Borough were in breach of duty on account of poor / failed lighting, defective flooring, and alleged failure to undertake an adequate regime of inspection and maintenance. The Claimant said that he fell down some stairs, and suffered back and hip injuries, and various consequent financial losses.
Michael cross examined the Claimant at length, both on the photographic evidence upon which he relied, the mechanics of the alleged accident, and in detail on the quantum evidence of the Claimant. He made submissions as to the veracity of the Claimant's evidence.
The Judge accepted Michael's submissions that the facts of the alleged accident were not proven, that there was no evidence that the Borough had failed in its duty of care to the Claimant, and that the Borough operated and sustained a regime of reasonable maintenance and inspection. She further accepted that the responses of the Claimant to Michael's cross-examination on the evidence and background constituted a series of factors amounting to fundamental dishonesty.
The claim was dismissed, and Michael applied successfully for an order that QOCS be disapplied by CPR 44.16(1) and the Defendant's costs – on the indemnity basis – be enforceable against the Claimant. Whereas it was said for the Claimant that the Defendant had not pleaded such dishonesty, the Judge accepted that late disclosure had affected the Defendant's ability to assess matters earlier in proceedings, and that in any event Michael had variously made clear to the Claimant that his honesty and frankness were in issue.
The Judge was persuaded that this was precisely the type of claim which the Court of Appeal was likely to have had in mind in Howlett v Ageas when endorsing the necessity of consideration whether the Claimant remains 'deserving' of QOCS protection as a matter of social policy.
Michael Dougherty has a broad civil practice, and is a member of the Personal Injury and Civil Fraud Teams at Farrar's Building. He frequently appears in claims involving allegations of Fundamental Dishonesty.
---
---