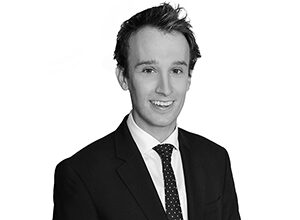 Richard Ive has fulfilled Advocate's Pro Bono Pledge, by undertaking a minimum of 25 hours of pro bono work in 2023.
Richard significantly exceeded this target by representing a bereaved family at a multi-day inquest.
The bereaved family that Richard represented thanked him for his 'excellent representation'. On behalf of the bereaved family, the deceased's sister wrote:
'Your dedication, expertise, and unwavering commitment to seeking justice for my brother's untimely death were truly commendable.
Throughout the inquest process, your professionalism and attention to detail were evident in all aspects of the case. Your ability to navigate complex legal matters and present compelling arguments assisted in shedding light on the issues surrounding my brother's medical care and the circumstances leading to his passing.
 Your compassionate approach in handling my family's emotions in this sensitive matter, combined with your vast knowledge and experience in the field, instilled confidence in me and my family during a challenging and emotionally difficult time.
 I would also like to express my gratitude for providing your services pro bono. Your generosity in offering your expertise without charge has been a tremendous help to us and has made a significant difference in seeking justice for my brother.
 I cannot thank you enough for your tireless efforts and dedication to our case. Your advocacy has not only allowed us to understand the circumstances surrounding my brother's death better but also provided a platform to address the issues and seek accountability.
 Once again, thank you for your time, hard work, and commitment to justice. I would highly recommend your services to anyone seeking legal representation in similar matters.
 Richard said: 'I wish to record my respect and admiration for the strength and courage shown by the Traverso Family. It was a genuine privilege to represent them.'
Richard joined Farrar's Building in October 2021. His practice encompasses the full range of chambers' work, with a particular interest in inquests and inquiries, professional discipline and regulatory law, public law and human rights, and personal injury. In court, Richard appears regularly for both Claimants and Defendants in trials, application hearings, and CMCs. In addition to Richard's court experience, his practice also includes advisory and drafting work.
Find out more about Advocate and the 2023 Pro Bono Pledge here.
---
---