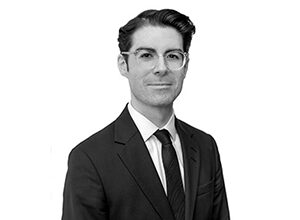 Congratulations to Ryan Ross who was shortlisted as a finalist at last night's Bar Pro Bono Awards ceremony.
Ryan is nominated for 'Young Pro Bono Barrister of the Year'. The winner of this category is traditionally announced as part of the opening of the Bar Council Annual Bar & Young Bar Conference, which this year, takes place on Saturday 26 November at The Grand Connaught Rooms in London.
Please join us in wishing Ryan and the other four finalists all the best in the run up to the Conference and final announcement.
---
---