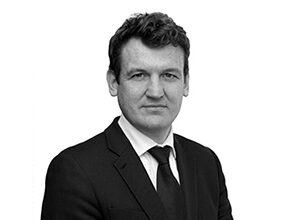 Stuart Brady, instructed by Richard Boardman of Rylands Law, is acting for the large and growing group of professional rugby players bringing claims against the governing bodies in rugby union and rugby league, arising out of permanent brain damage suffered as a result of injuries during their careers.
As has been extensively reported in the national media, the players are bringing claims against the RFU, WRU and World Rugby in rugby union, and against the Rugby Football League in rugby league.
Before coming to the Bar, Stuart was a professional rugby player with the Saracens club. Coupling this experience with Stuart's expertise in industrial disease and personal injury law, he brings a wealth of experience, from an almost unique position, to dealing with these cases.
Examples of recent press coverage include:
---
---