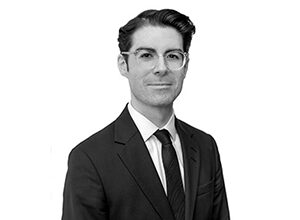 The Employment Appeal Tribunal has recently handed down judgment in Kumar v MES Environmental Limited [2022] EAT 60, where Ryan Ross represented the successful Appellant before His Honour Judge Auerbach.
Acting pro bono via Advocate, Ryan was able to persuade the EAT that parties in the Employment Tribunal may, where the proceedings are audio-recorded, apply for a transcript of the proceedings (subject to paying a fee).
As a greater number of Tribunal proceedings are recorded over CVP, the EAT's decision offers helpful clarification as to how parties can access a transcript of the recording.
For the full reasons by the EAT, please see here.
---
---