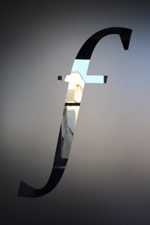 Date: 1 March 2022 @ 16:30
Duration: 40 minutes
Presenter: Leslie Millin   
Covid 19 has forced society to work in different ways and many businesses have suffered severe financial pressure. Reports have confirmed that younger and older workers have been the most affected by the pandemic and age discrimination claims in the Employment Tribunal have increased as a result. Employers now need to evaluate the situation and if for example redundancies become necessary, then a fair procedure should be carried out to avoid, if possible, Employment Tribunal claims of age discrimination and unfair dismissal.
This webinar covers all aspects of age discrimination and addresses how employers can try to avoid claims of age discrimination when dealing with a redundancy situation and other workplace incidents which could give rise to a claim. It also covers situations which can arise in the workplace, which would allow an employee to bring a claim of age discrimination.
Topics include: 
Direct age discrimination; indirect age discrimination; age harassment; victimisation Liability of employers, employees and agents for age discrimination; redundancy and age discrimination; burden of proof in age discrimination claims; time limits and qualifying periods for claims; remedies.
For a recording of the webinar, please click here.
---
---