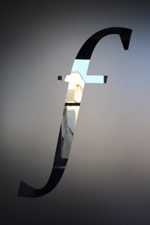 Date: 20 July 2022 @ 16:30
Duration: 1 hour
Presenters: Andrew Arentsen & Frederick Lyon
In our final webinar before the summer break, Andrew Arentsen and Frederick Lyon bring you an analysis of the most recent law relating to challenges to jurisdiction and the application of local standards evidence to PI claims arising from accidents abroad.
Andrew's practice is predominantly personal injury, with a focus on high value and complex claims arising in the U.K. and abroad, usually involving conflicting medical evidence. His practice also includes professional and clinical negligence. He is also highly regarded for his work in professional and clinical negligence claims, as well as on commercial and contractual disputes, including insurance disputes.
Frederick has a flourishing practice in claims arising from accidents which have occurred overseas. Recently he has acted for both claimants and defendants in matters where the index accidents have occurred in Spain, Cuba, The Dominican Republic, France, Germany, Cape Verde and Egypt. He has worked with a network of expert witnesses from across these jurisdictions and is happy to assist with sourcing an appropriate expert if necessary. Frederick has experience in cases brought under the Athens and Montreal conventions. He has a particular expertise in cases in which fraud or fundamental dishonesty is alleged.
For a recording of the webinar, please click here.
---
---