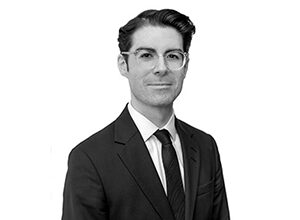 Congratulations to Ryan Ross who received a Special Mention in the Bar Pro Bono Awards 2022.
Ryan was nominated for the 'Young Pro Bono Barrister of the Year' category. His commitment to pro bono over the past 12 months has seen him mentioned in The Times and quoted in the Financial Times. His work has included representing a family at an inquest in their daughter's death; appearing unled for the successful Respondent in the Court of Appeal (Park v Hadi and Another); and establishing in the Employment Appeal Tribunal that litigants can obtain transcripts of recorded proceedings (Kumar v MES Environmental).
Ryan maintains a broad practice that spans employment, public and regulatory law. For more information on his profile, see here.
---
---